Not making the trip out to Raleigh to see the Colonials play the Memphis Tigers? Need some pre-game ideas for your Friday night? Throughout GW's March Madness run, Colonial Hoops will provide some info on each upcoming match-up, presented, of course, in the form of some, uh, recreational activities. We remind you to drink responsibly/don't sue us.
Yeah you've had a few months of liver damage under your belt by now, but tolerance, like most things, is relative. Let's pace ourselves a bit.
Patricio Garino records a steal. Garino has averaged 1.6 of them per game this season, and his length at the top of GW's 1-3-1 zone disrupts the opposing offense and forces turnovers. Memphis really plays through their guards, and Garino's effort at the top of the zone or in man will help dictate the flow of the game on that end.
Joe McDonald pulls down a rebound. Possibly the A-10's toughest player, McDonald has played through a hip injury for most of conference play. At 6'1", McDonald also records 4.6 boards per game, third on the team behind the Larsen-Armwood front line. McDonald is going to find himself matched up with Jackson or Dixon, Memphis' leading scorers, for much of the night. Neither is especially stout defensively, but will be difficult to contain on the other end. With Savage's health up in the air, McDonald will draw a tough assignment Friday night.
Memphis does something ridiculous on a fast break. Let's give credit where credit is due. Memphis is a good defensive team, and GW does have a bad turnover habit. Add some creative passers and athletic forwards, and baby, you've got a stew going. Don't let that dishearten you if it happens, Colonial faithful. Just drink and forget.
Level 2, Second-Semester Senior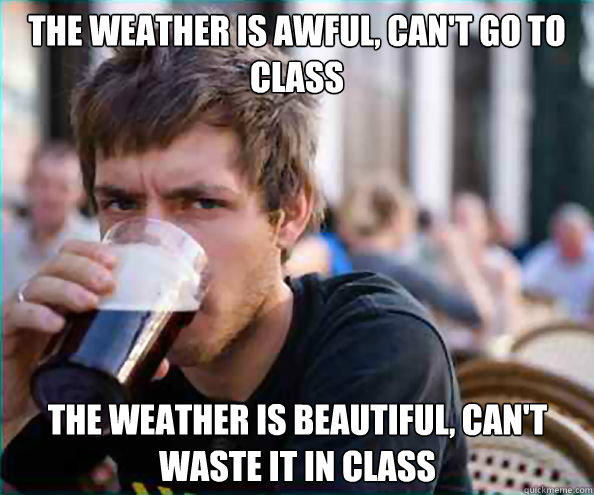 Alright I get it. You have three classes this semester, and you couldn't care less. You've been at this whole drinking thing for a while.
Either team misses a free throw. I'm not sure if anyone else caught that NC State-St. Louis game, but it was a clinic on missing shots that are completely unguarded. The teams were a combined 32-63 from the charity stripe, an abysmal 50.8%. For comparison, the much-maligned Dwight Howard is a career 57.5% foul shooter. That means two teams of Dwight Howards would have probably shot a higher percentage. Things may be even worse in Raleigh. GW and Memphis shoot a cumulative 65.1%, but a perfect storm of ineptitude could create an even worse display Friday night. Approach this with caution.
Mo Creek hits a three. Besides the maturation of last season's freshman class, the most important aspect of GW's turnaround this season lies in its much improved three-point shooting, which has increased to 36.9%. Nemanja Mikic has returned to form, and McDonald has nearly shot 40% from beyond the arc in limited attempts. But the story of the season has been the play of Indiana transfer Maurice Creek. Creek attempts over six threes per game and hits them at a rate of over 40%. This improved floor spacing has allowed Larsen and Armwood more room to work on the block, and also helps create space for McDonald and Garino to attack the basket. The Colonials are 17-1 when they hit over 35% of their threes. They're only 7-7 when contained below that mark. Outside shooting has become a huge part of this team's identity, and the ability to make the three will play a huge role in GW's prospects on Friday and, hopefully, the rest of March.
Armwood pulls down a contested rebound. Watching Zeek around the basket has been a treat. The guy sort of devours rebounds. He has these long legs that fly in two different directions when he jumps. He uses the full length of his wingspan to grab the ball and corrals it in his chest. He's an agile, long force at the rim that perfectly characterizes the team's defensive identity.
I am become Zeek, destroyer of boards
Deciding if a rebound is in fact contested is difficult, as it has a specific definition. However, it's hard to tell from your couch if an opponent is within 3.5 feet of Zeek when he grabs a board. Instead, let's go with the Potter Stewart approach: "I know it when I see it."
Am I boring you? I'm sorry if I'm boring you. The only thing higher than your debt is your tolerance. You look down on the neophytes drinking Natties around you. You've been playing this game so far with what appears to be pure ethanol. You make Jim Irsay look like a child. How are you even alive?
The announcers mention any mid-major vs. major drama. This includes Coach K's comments on the A-10, Shaka Smart's response, and anything related to the A-10 over-performing. After Thursday, the A-10 is 2-1 in the tournament, with only St. Joe's losing in overtime to a dark-horse UConn team. VCU should avoid everyone's favorite 12-5 upset, though UMass has a tougher assignment against Tennessee. Regardless, the A-10 deserved to have six teams in the tournament, and the media will milk Coach K's comments for all they're worth.
The camera cuts to Coach Lonergan wearing his patented "bemused-but-also-disappointed-dad" look. Coach Lonergan has been known to don this visage in the event of a botched call, a correct call, or an unforced turnover. Players and referees alike cannot escape his half-smirking face and biting remarks.
More angry than bemused, but this is also an acceptable time to drink. Other acceptable times to drink: any and all
In all seriousness, Coach deserves a ton of credit for turning this program around, though he would be the last to accept it. He built a core for sustained success the past few years and has engaged in creative lineup tweaks to keep the team competitive through injuries this season.
GW wins. This is for everybody actually. Everyone should drink if GW wins.
How cool and appropriate is this picture? Credit to this man
Friday will see two equally matched teams go against each other. Both teams are poor from the free-throw line. Both teams turn the ball over too much. Both teams are aggressive defensively. This is going to be an ugly match-up. This is going to be close. Fortunately, GW has grown accustomed to playing ugly, close games. Should be fun.